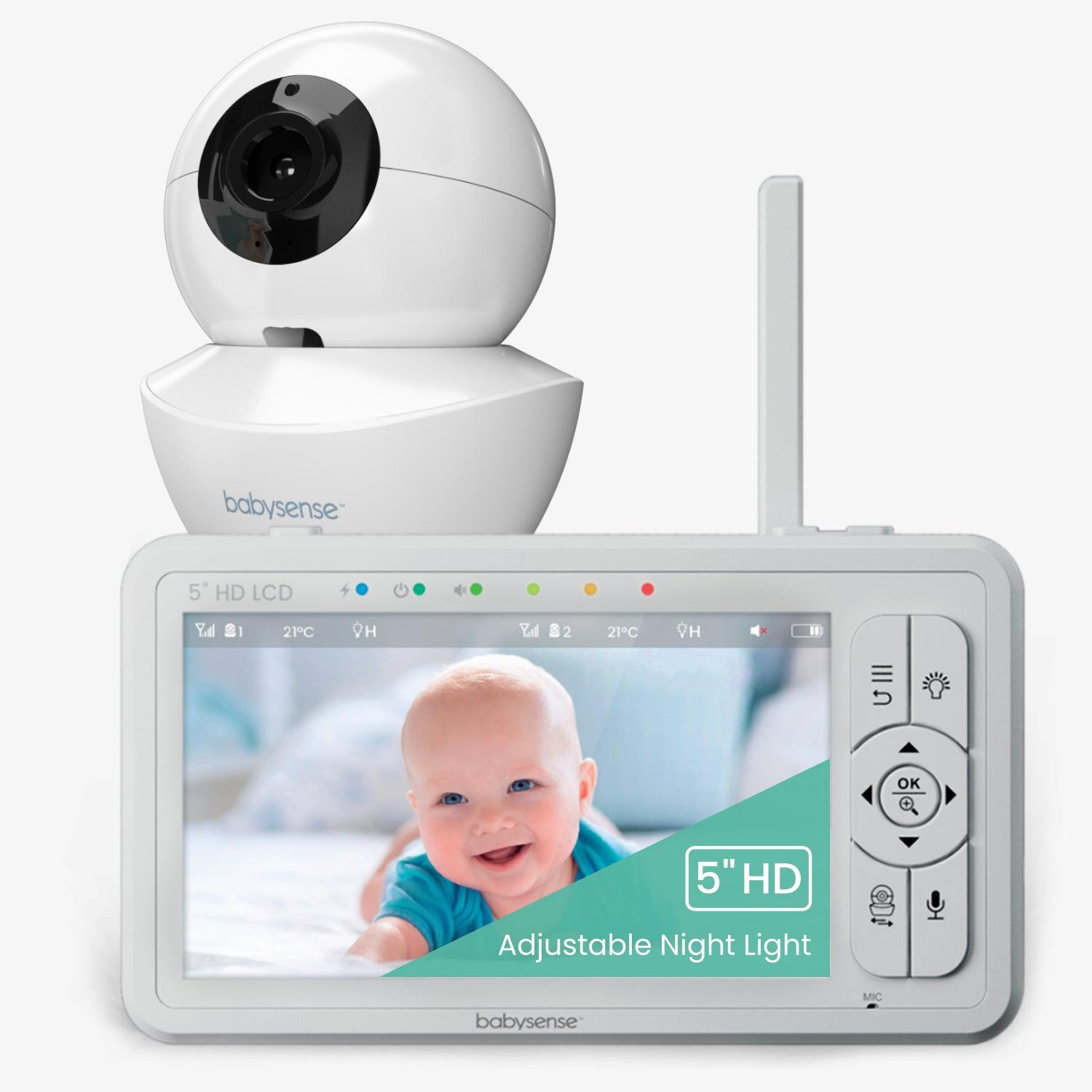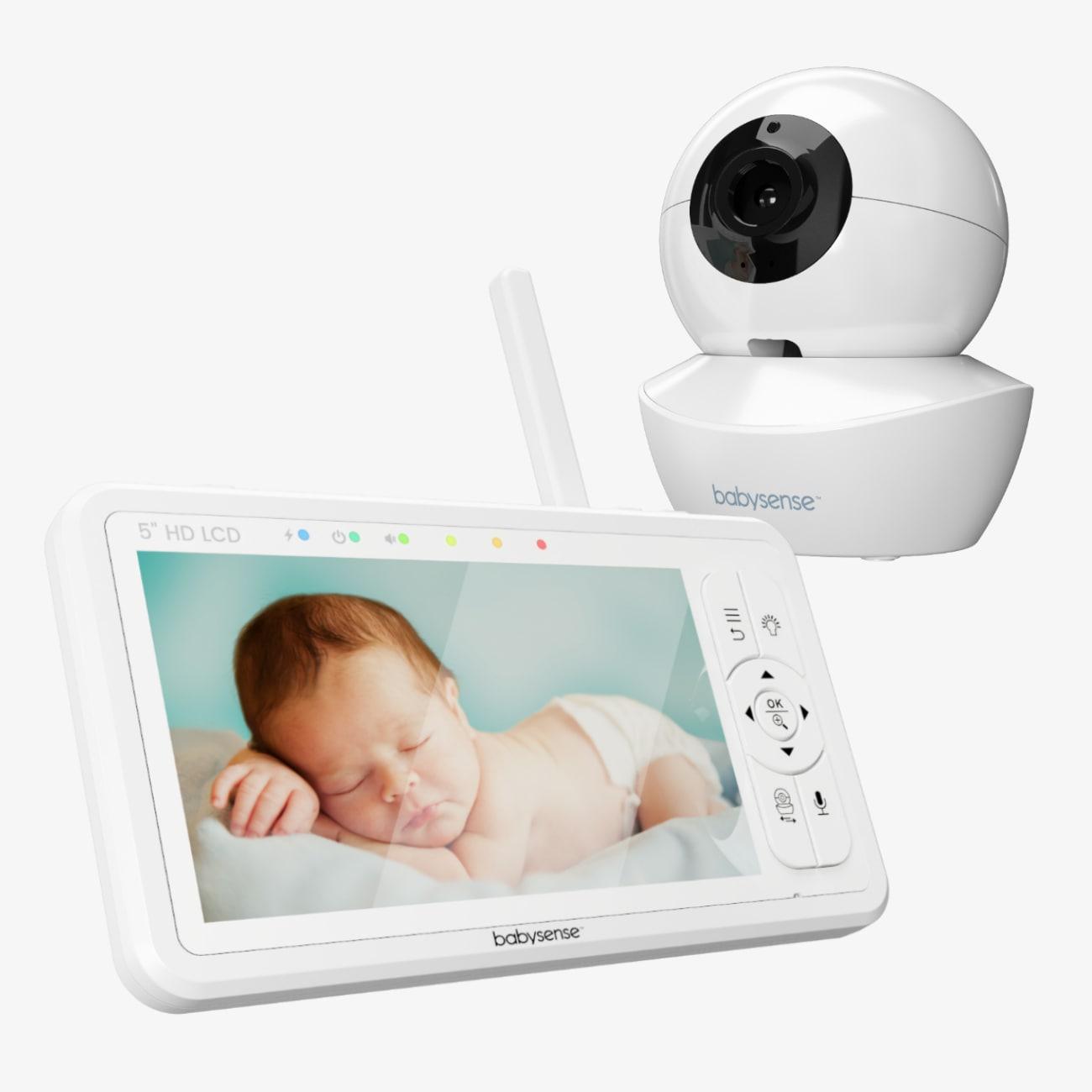 NEW! HD Split Screen Video Baby Monitor, HD S2 1 Cam

Babysense Excellence: Best Baby Monitor with Cutting-Edge Camera Features
HD 5" Display with Split-Screen Function
This HD video baby monitor is equipped with 5" High Resolution Screen and Split-Screen function (when two or more cameras are used). You are sure to always know what's going on in your baby's room!
Best Baby Monitor Without Wifi
Non WiFi, Hack Proof & Private​
Internet and WiFi Free with enhanced 2.4GHz FHSS Technology, ensuring a private and secure connection between the cameras and the monitor, so that it cannot be hacked. Rest assured that you alone, will be monitoring your babies.​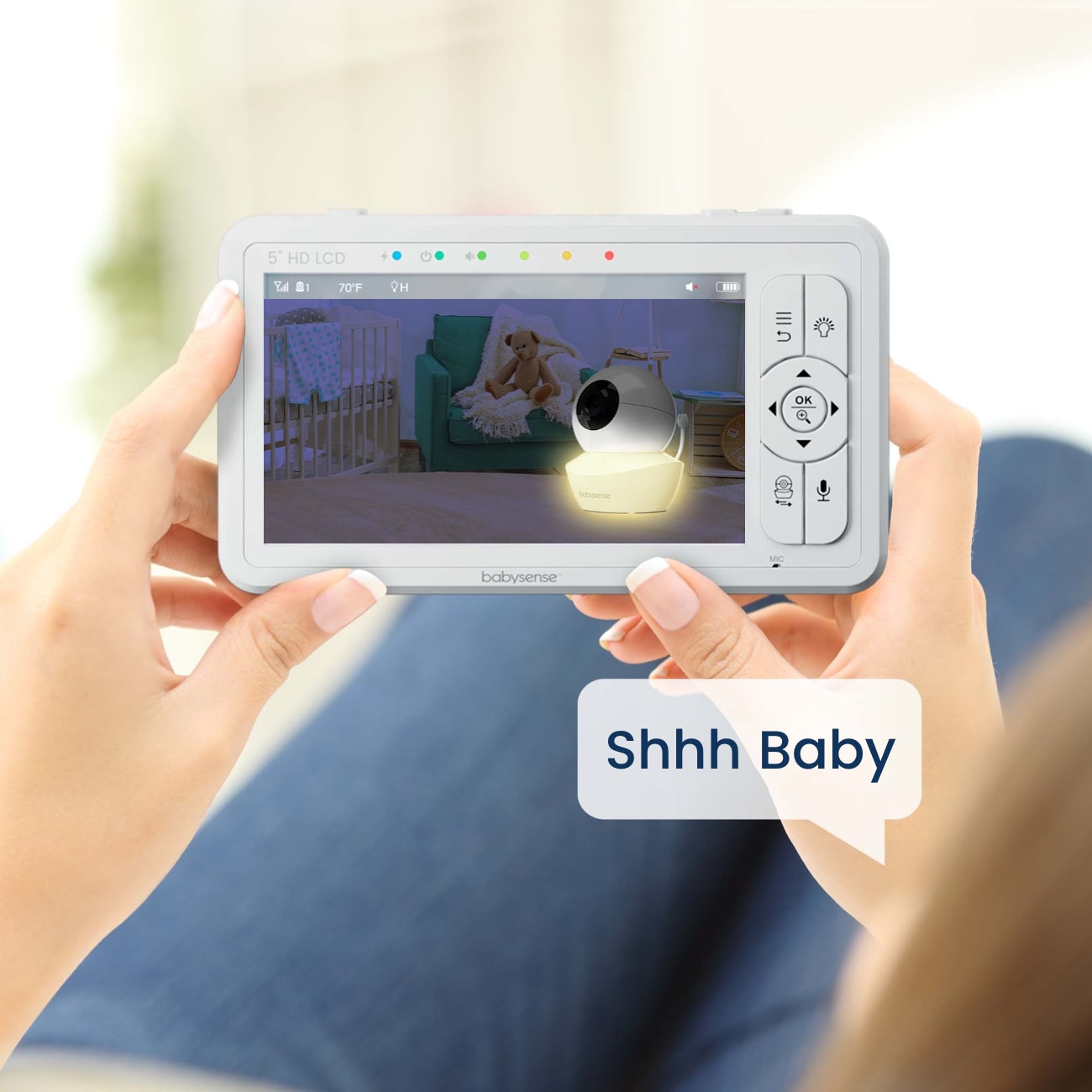 Capture Every Angle
HDS2 uses 2 High Definition remotely operated (Pan Tilt Zoom) cameras, so you can have complete control and wide panning overview of the whole room/s. The cameras can be mounted according to your needs – mount one in the nursery to keep an eye on your sleeping baby and place another on a shelf in a playroom so that you can watch your active toddler.
Calm & Comfort Your Baby
Enjoy the built-in adjustable night light, featuring 3 intensity levels and ensure a comfortable sleeping environment in the nursery.
​When your baby needs to be calmed or comforted, you can make use of the advanced talk-to-baby feature and built-in lullabies with white noise sounds. 
It's a perfect combination.​
Over 350 5-Star Reviews...and Counting!
Parents Love Babysense HDS2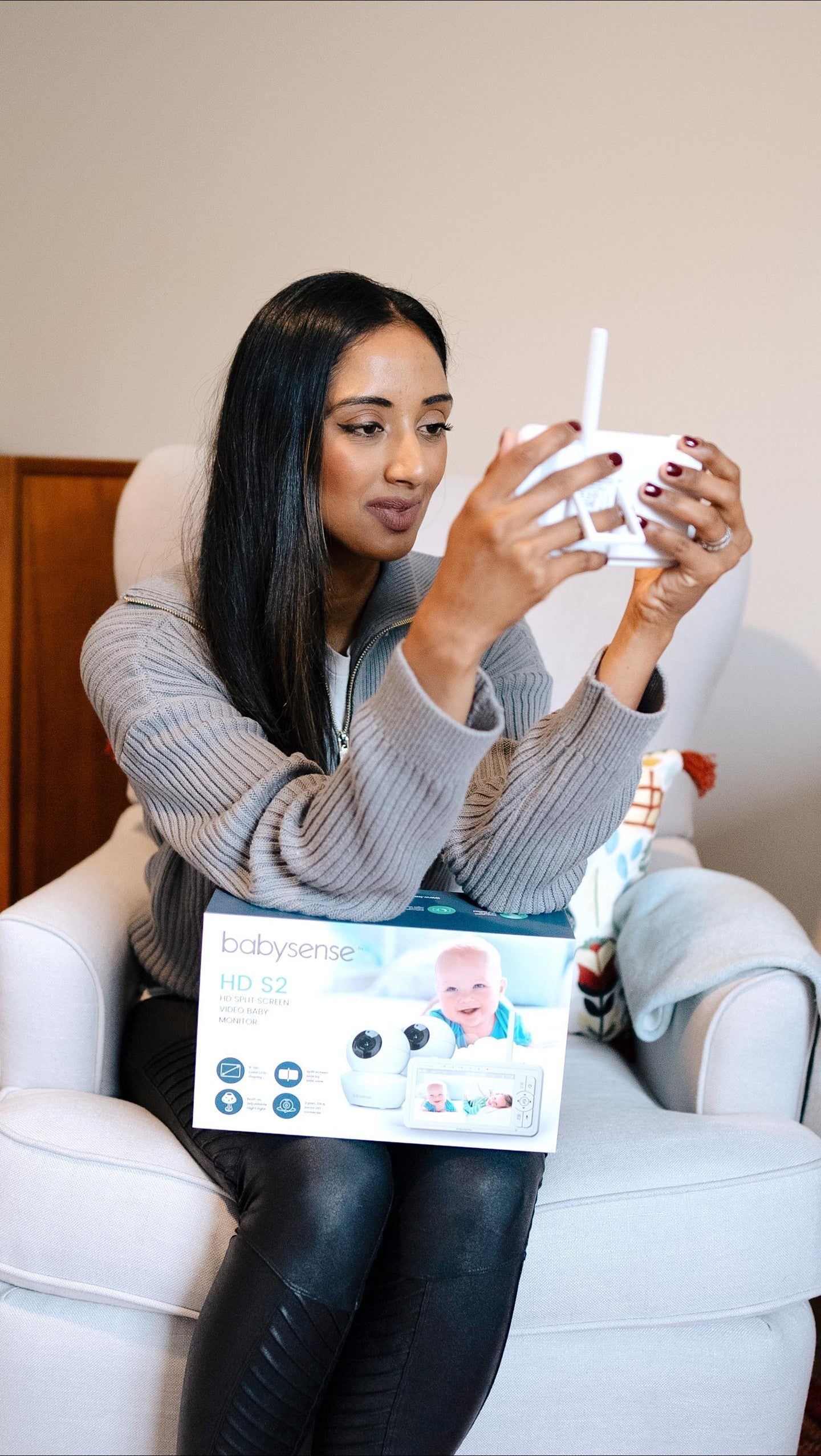 30-NIGHT FREE TRIAL WITH FREE UK SHIPPING
Try any of our Babysense Monitors for 30 nights risk-free to decide if it's right for you and your baby
We offer free UK shipping and returns. If you aren't happy, simply return at our expense for a full refund
Long Battery Life
Extended Battery Life: lasts for 20 hrs in ECO* Mode and 12 hrs in Regular Mode with a large class-leading 4000mAh rechargeable battery.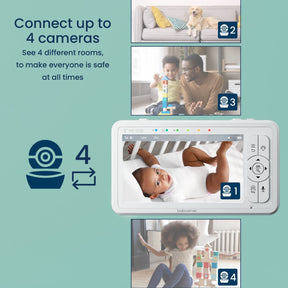 Connect up to 4 cameras
See 4 different rooms, to make sure everyone is safe at all times
(supplied with 1 camera)
High Definition real-time images
Boasts full color by day and greyscale infrared images at night.
See your little one clearly.
Day and Night Vision
Enjoy a clear image of your baby day and night, thanks to Auto IR Night Vision and Adjustable Ambient Night Light with 3 intensity levels.
See your baby up close
Remotely control the zoom function. Get a closer view of a cute cheek, nose, or face close-up by remotely controlling the camera to zoom in 2X/4X.
A non-WiFi monitor is very difficult to hack as it uses frequency hopping spectrum (FHSS). Plus, non-WiFi means you'll never have to worry about finding a hotspot. Some monitors use a WiFi connection, which becomes problematic because they rely on the quality and strength of existing networks to function properly.​
The monitor is straight forward with a simple plug-and-play design. It has an easy and intuitive menu, with simple processes to activate the various high-end features.
The company was founded in 1991 and thereafter developed the world's first non-touch movement monitor for detection of movement cessation in infants, known under the trademark – Babysense.​
Over the years, Babysense company has gained extensive knowledge and expertise in developing and producing quality health monitoring solutions, which all meet the stringent regulatory requirements and needs of the global markets.​
Our core focus is babies' safety and parents' peace of mind. ​
Split screen mode allows you to view two rooms at once, but you will only hear sounds from the camera being monitored at the time. Easily switch between the cameras with a press of a button or automatically when in SCAN Mode.​
This baby video monitor features VOX Mode. This mode allows the monitor to go into standby and for you to control the sound level from your baby's room which will automatically activate the sound and video transmission on your Parent Unit.
If you feel the Babysense Monitor is not right for you and your baby, no problem, we'll assist you the return with our 90-day, 100% money back guarantee return policy.
Customer service and satisfaction is our critically important to us.
Our monitors come with a 1-year manufacturer warranty which can be extended to 18-months by registering your warranty online.
-We offer email support to answer any questions you may have.
- If you feel the monitor isn't right for you, we have a 90-day money back guarantee return policy.
We are always available for our customers. Please contact us directly by sending an email to support@babysensemonitors.com and we will be happy to assist.
You can pair up to 4 cameras to one parent unit. The monitor is supplied with 1 camera. You can buy additional add-on cameras and pair them to the same parent unit. Please note that a camera cannot be paired to more than 1 parent unit at a time.
• Split-Screen Parent Unit 5" Display
• HD Pan, Tilt & Zoom Camera
• 2x power adapters
• Wall screw mounting set
• 4000 mAh Li-ion Battery (installed in Parent Unit)
• User Manual
Model: HD S2
LCD Screen: 5" TFT LCD LCD Screen (1280*720 pixels)
Pre-installed Battery: 4000mAh
Power Adapter:   Input: 240-100VAC 50/60 Hz, 200mA Max
Output: 5V, 1.0A
Length: 3.9"
Height: 10.9"
Width: 6.6"
Shipping weight: 2.2lb