Compact Video Baby Monitor with 2 Cameras, V24R-2

Hack Proof and Secure Connection
Internet-free and enhanced 2.4GHz FHSS Technology ensuing that it cannot be hacked.  
Calm & Comfort Baby
Most advanced 2-way talk back function, white noise sound and built-in lullabies help comfort and calm your baby, all from your hand-held monitor without leaving your bed!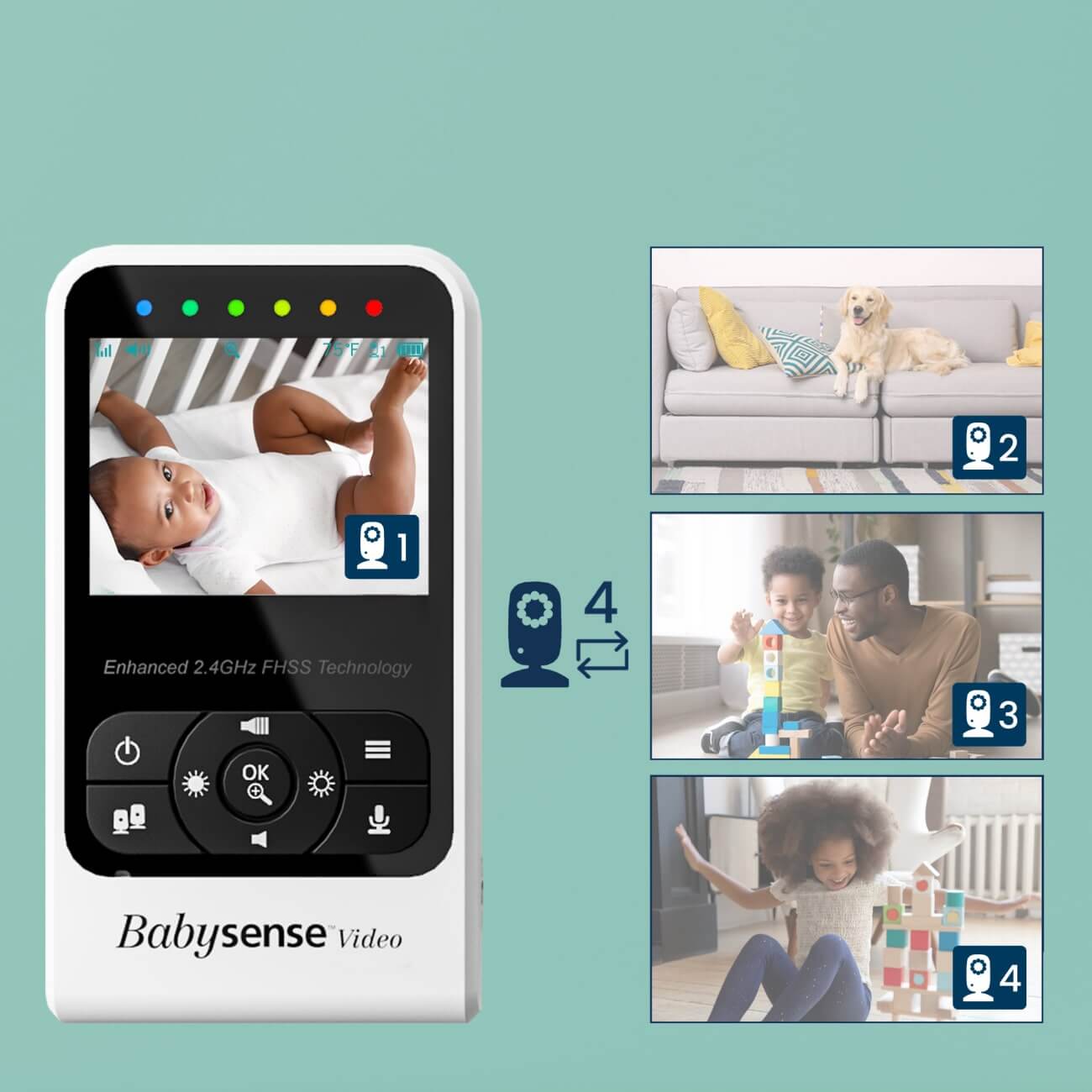 Connect up to 4 Cameras
See 4 different rooms, to make sure everyone is safe at all times
Day & Night Vision
Enjoy a clear image of your baby day and night, thanks to Auto IR night vision
30-NIGHT FREE TRIAL WITH FREE UK SHIPPING
Try any of our Babysense Monitors for 30 nights risk-free to decide if it's right for you and your baby
We offer free UK shipping and returns. If you aren't happy, simply return at our expense for a full refund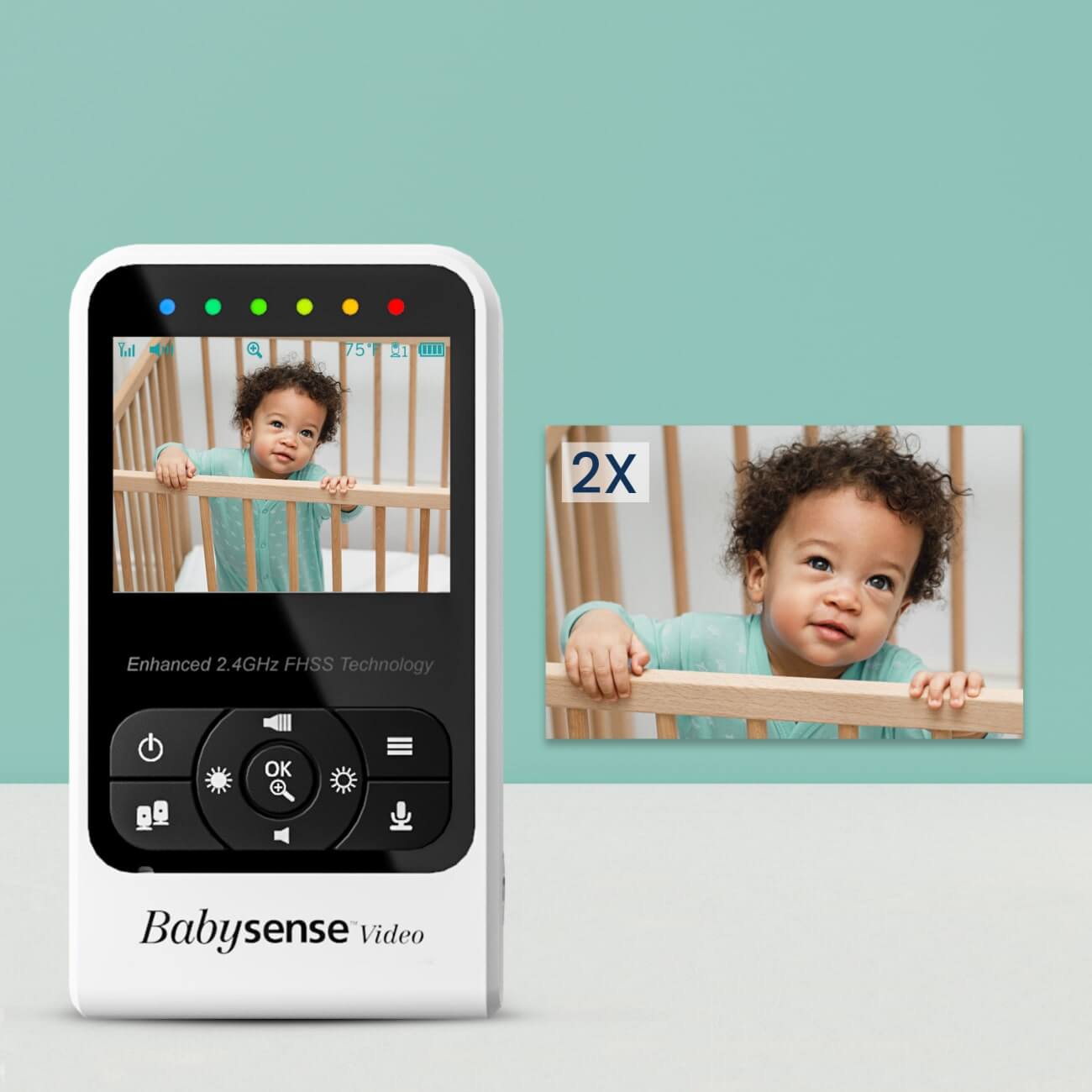 See your baby up close
Remotely control the zoom in 2x.  you will never have any doubts about your baby's activities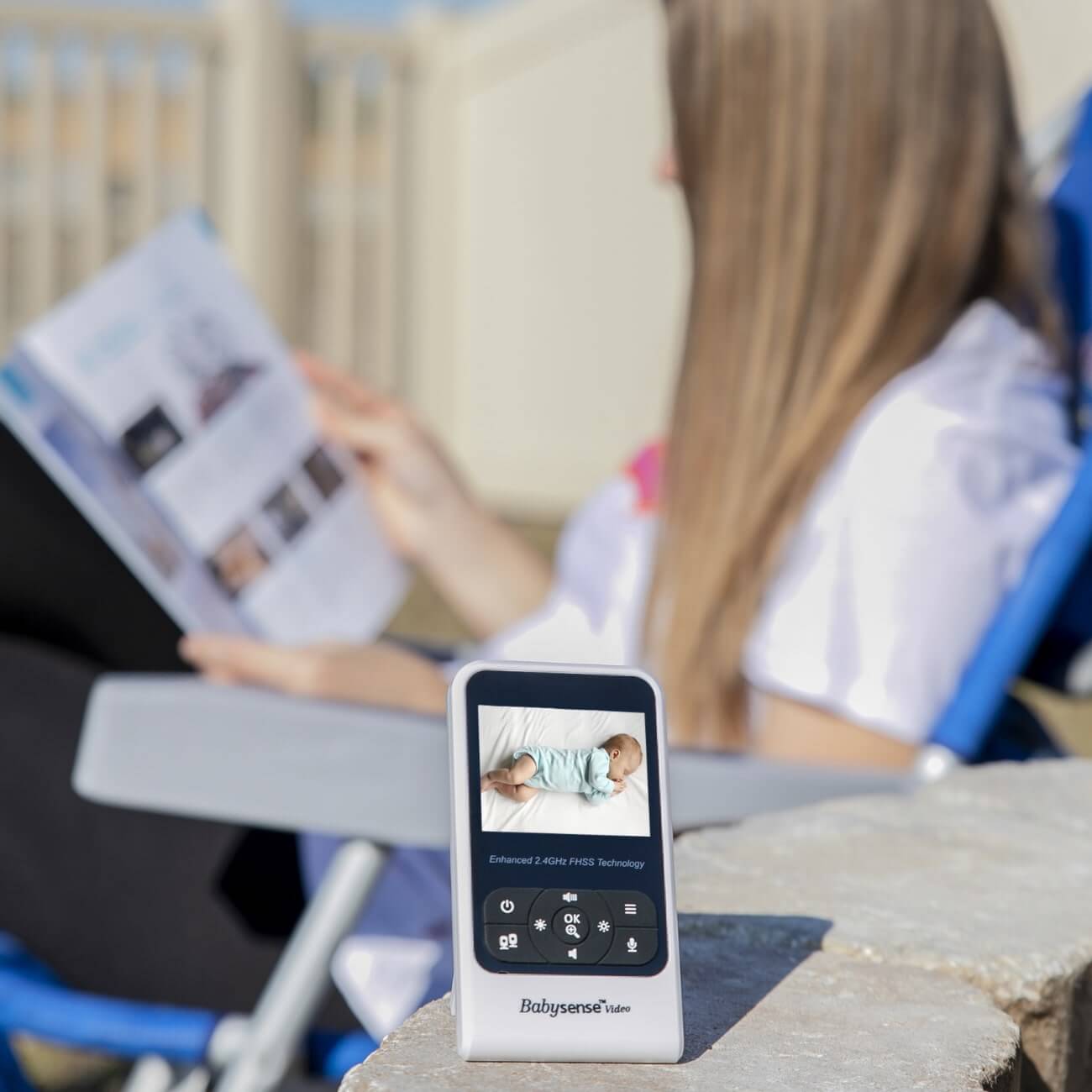 Long Range
The monitor enables you to maintain a secure and private connection with your baby at all times and from long range of 960 ft (in open space)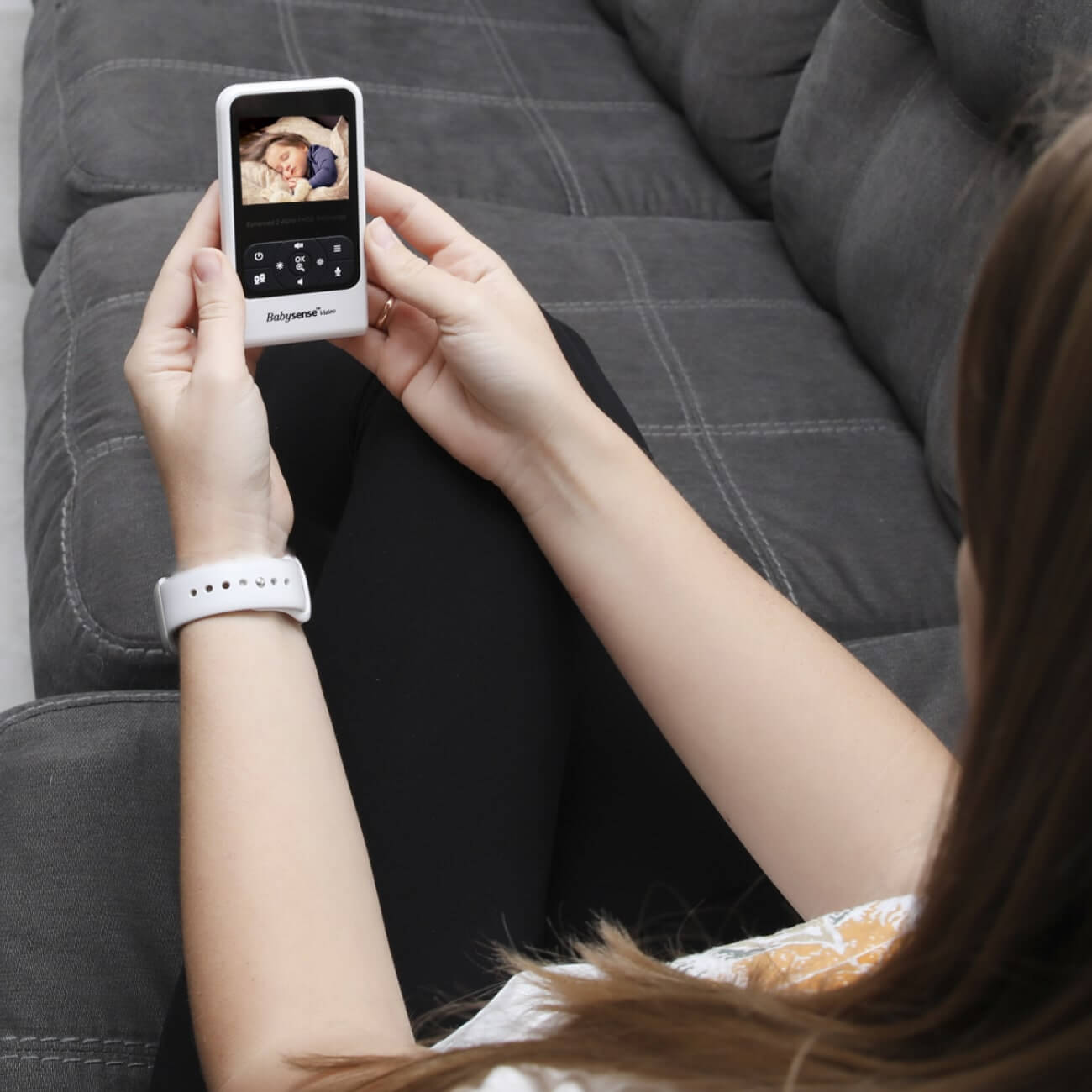 True Peace of Mind
Monitor your baby's sleep with the advanced 2.4 Inch High Quality Color LCD Display, coupled with stable streaming, secure hacking-free connection and crystal clear digital vision & sound
ECO mode
The monitor features an easy-to-use ECO mode that turns the screen off & on based on the sound from your baby's room, so you can sleep uninterrupted.
Babysense Baby Video Monitor features 2.4GHz FHSS secure wireless transmission technology. Our monitors are designed to perform well and reliably in standard home environments.
All Babysense Video Monitors support up to 4 cameras connected to a parent unit.
Unfortunately the technology does not yet exist to view the same cameras off multiple parent units.
 Operating time with the battery fully charged is up to 10 hours in ECO/VOX mode.
The box includes: parent unit, camera unit, power adapters, pre-installed battery, mounting kit, user guide.
Multi-Camera Expandability
Built-In Adjustable Night Light

• Parent Unit 2.4" Display,
• 2x Camera Unit,
• 3x Power Adapters, 
• Pre-installed Battery, 
• Mounting Set, 
• User Manual
Model: V24R-2
LCD Screen: 2.4" TFT LCD
Frequency: 2.4GHz FHSS
Pre-installed Battery: 950mAh
Power Adapter:   Input: 240-100VAC 50/60 Hz, 200mA Max; 
Output: 5V, 700mA
Length:
Height:
Width:
Shipping weight: