Babysense 7 Breathing & Compact Video Monitor Bundle 2 Cameras, V24R

Hack Proof and Secure Connection
Internet-free and enhanced 2.4GHz FHSS Technology ensuing that it cannot be hacked. 
Non-contact & Non-Wearable Monitoring
Totally safe under-the-mattress monitoring keeps your baby free from uncomfortable wearable gadgets & wires
Calm & Comfort Baby
Most advanced 2-way talk back function, white noise sound and built-in lullabies help comfort and calm your baby, all from your hand-held monitor without leaving your bed!
Maximum Monitoring Accuracy
Two- pad system grows with your baby! Use one pad with a newborn and extend to both pads once your baby begins crawling
30-NIGHT FREE TRIAL WITH FREE UK SHIPPING
Try any of our Babysense Monitors for 30 nights risk-free to decide if it's right for you and your baby
We offer free UK shipping and returns. If you aren't happy, simply return at our expense for a full refund
Additional Features Breathing Monitor
Battery Operated
No Wi-Fi or internet connection required, making this monitor hack-proof and stable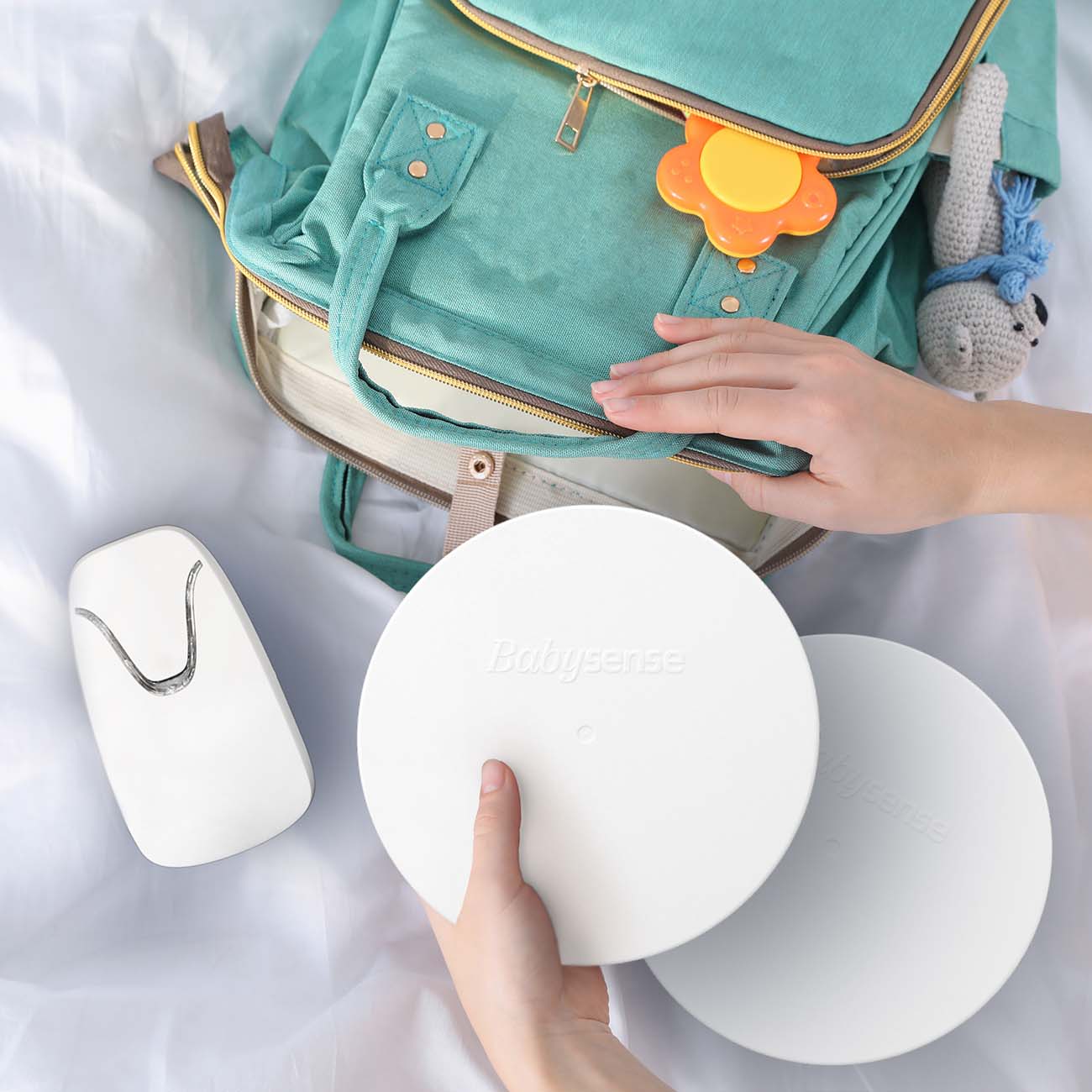 Easily Portable
Snap & go mounting system and simple set-up makes it easy to take it with on holiday or for an overnight at Granny's house
One Button Activation
Compact and easy to use design with single button operation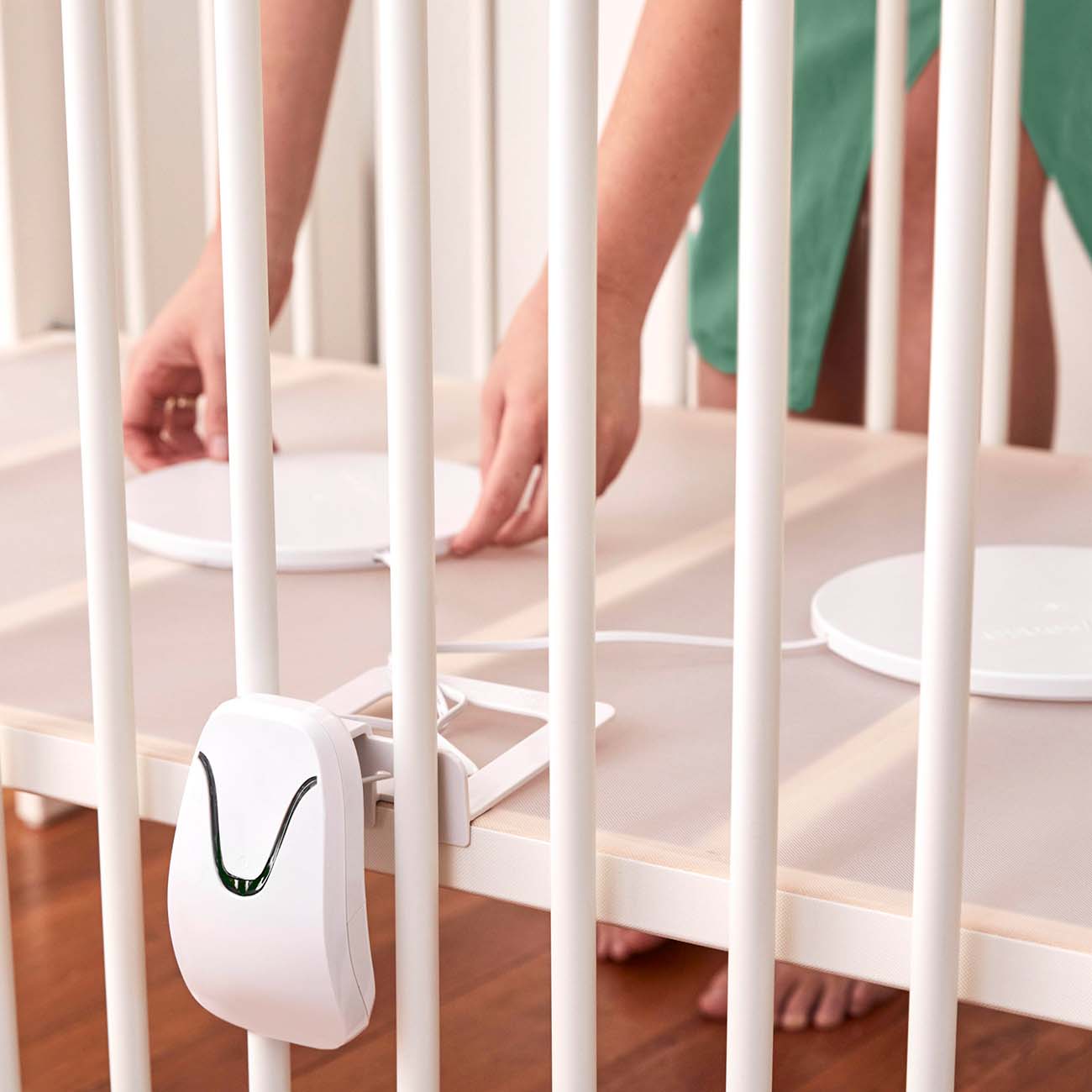 Safe, Hassle-Free Installation
Under-the mattress set-up features hidden connecting wires, eliminating the risk of entanglement making setup a breeze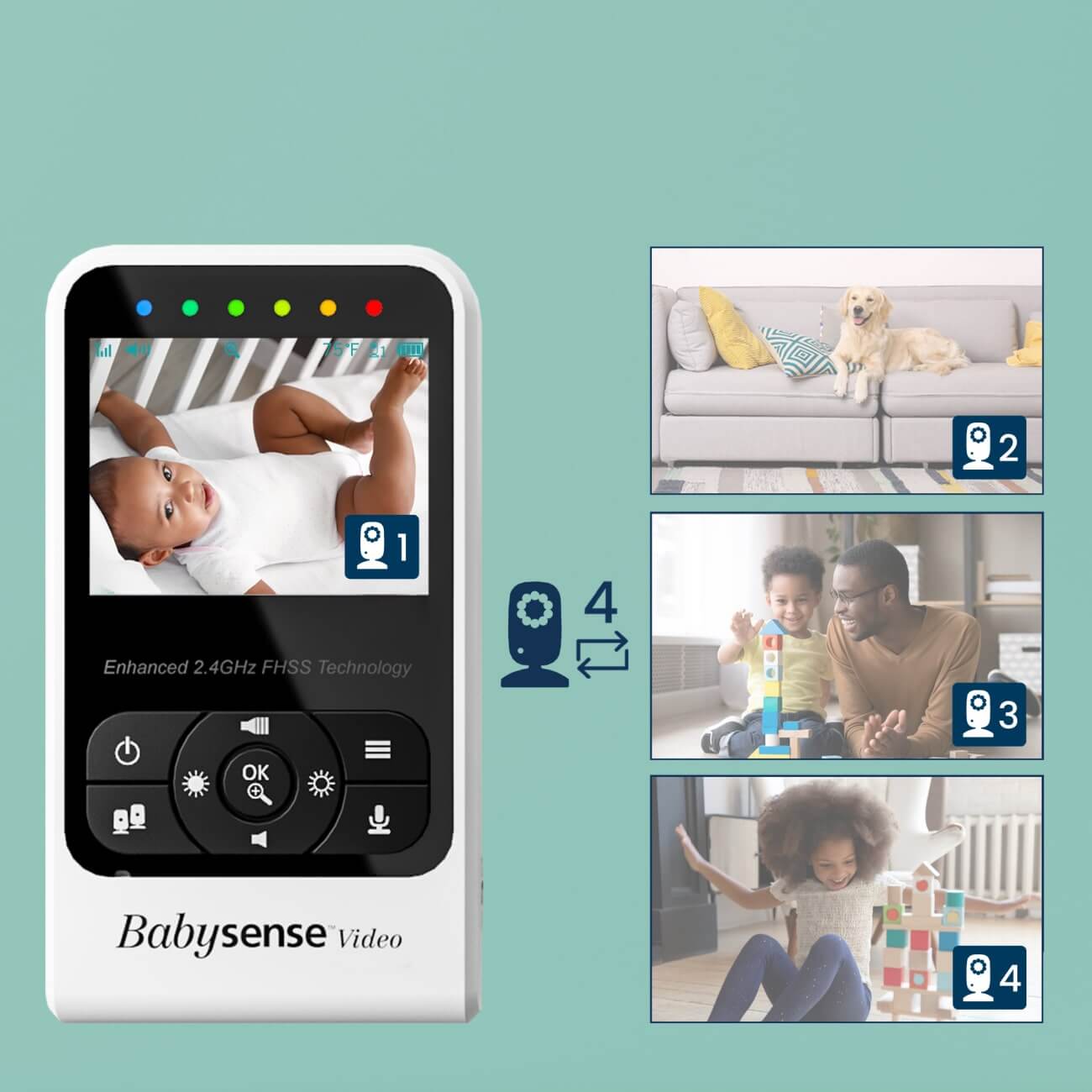 Connect up to 4 Cameras
See 4 different rooms, to make sure everyone is safe at all times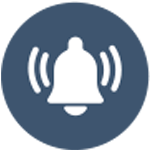 Alarms When Movement Slows Or Stops
The box includes the Video Baby Monitor and the Baby Breathing Monitor.
We offer email support to answer any questions you may have.
If you feel the monitor isn't right for you, we have a 90-day money back guarantee return policy.
Please contact us directly by sending an email to support@babysensemonitors.com and we will be happy to assist​.
The Babysense Breathing Monitor is based on a completely passive non-transmission technology. This ensures there is no risk of interference with or from other electronic devices.
Additional Features Video Monitor
Day & Night Vision
Enjoy a clear image of your baby day and night, thanks to Auto IR night vision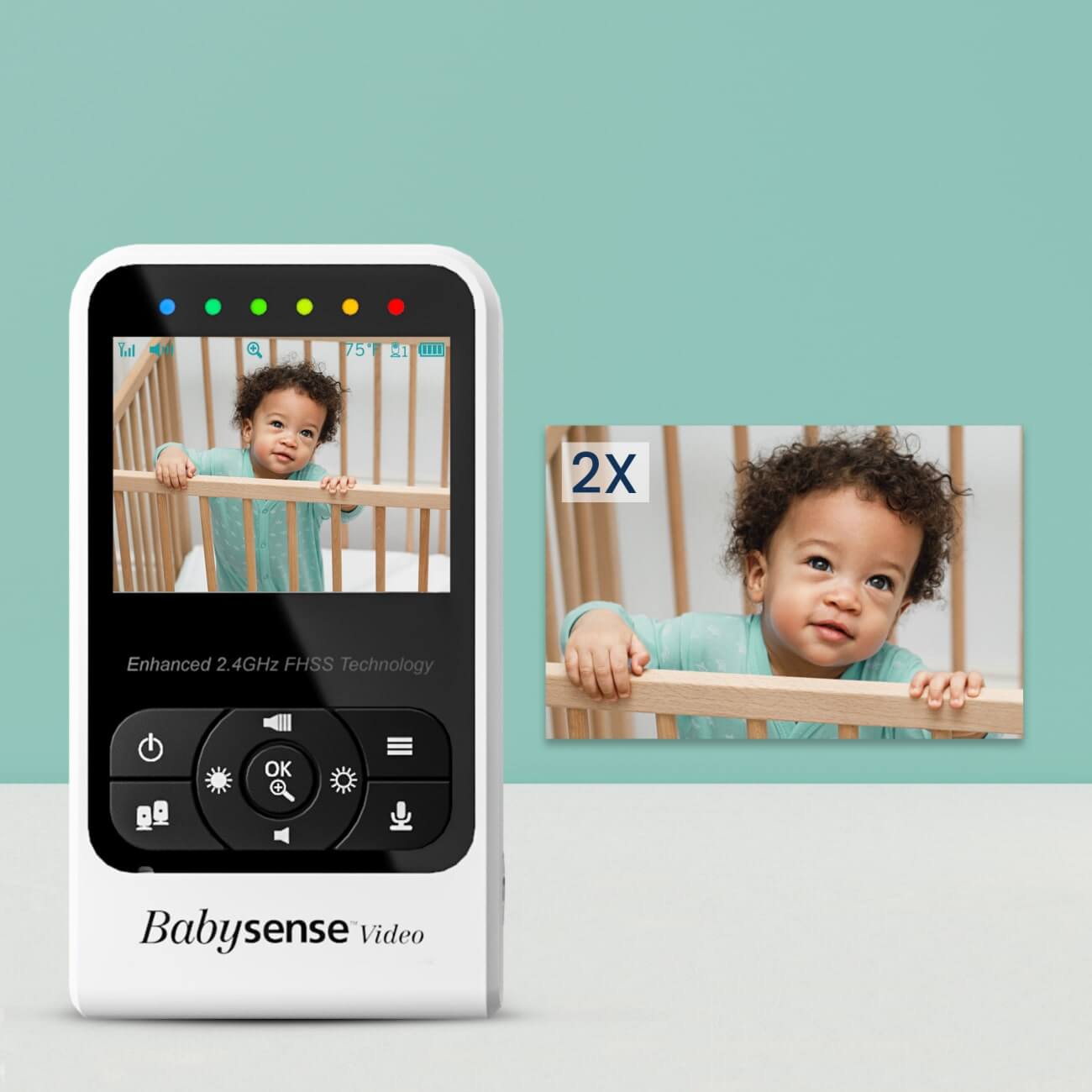 See Your Baby Up Close
Remotely control the zoom in 2x.  you will never have any doubts about your baby's activities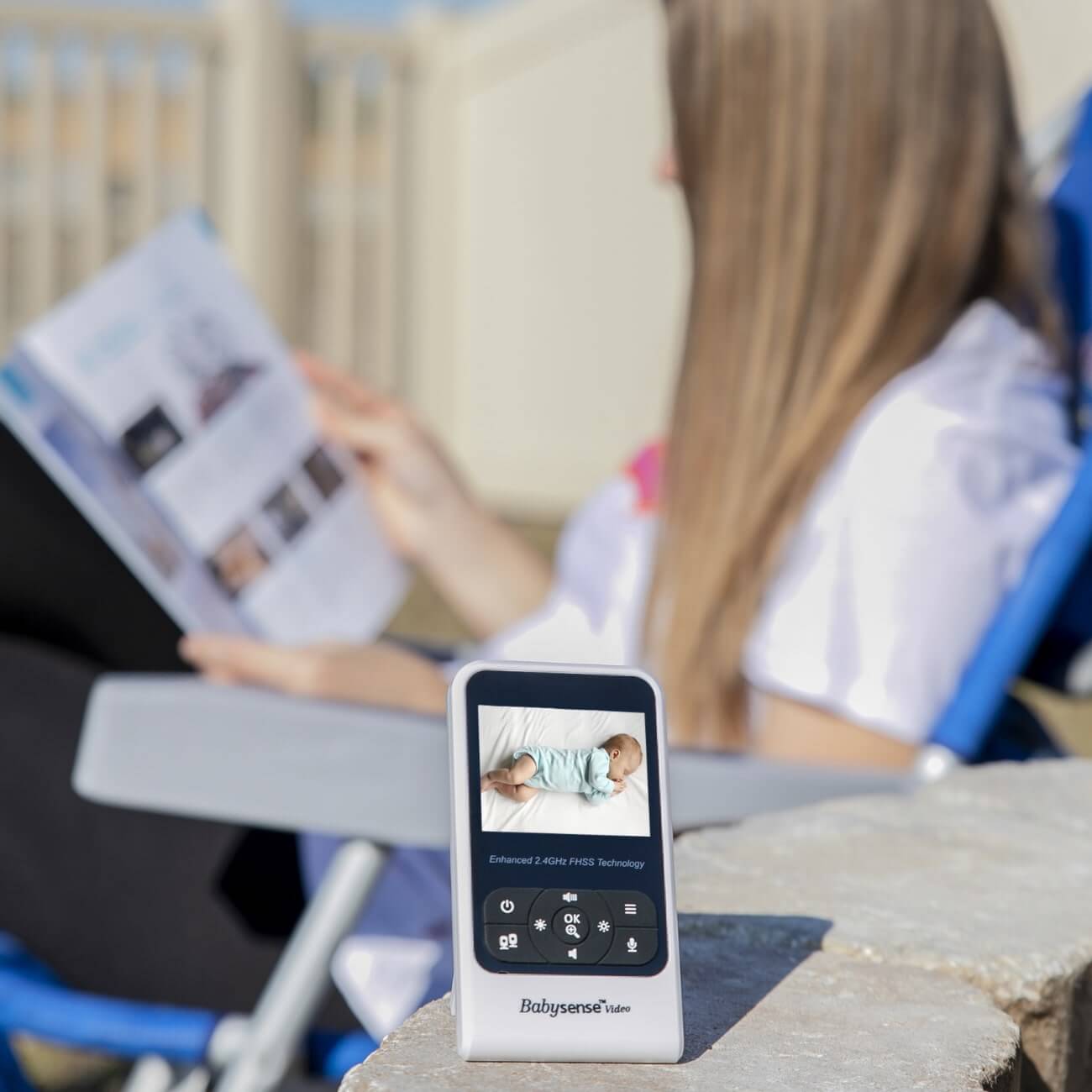 Long Range
The monitor enables you to maintain a secure and private connection with your baby at all times and from long range of 960 ft (in open space)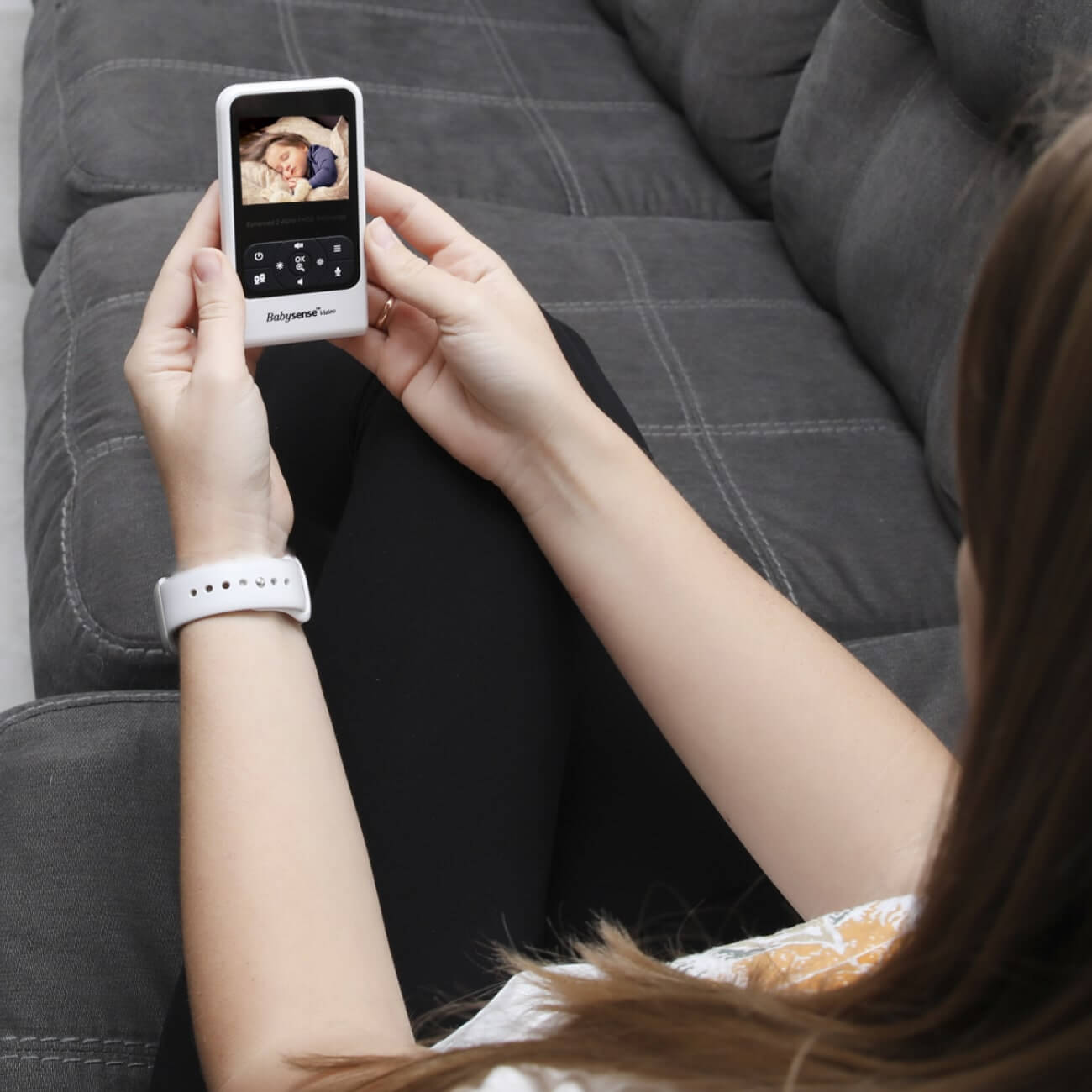 True Peace of Mind
Monitor your baby's sleep with the advanced 2.4 Inch High Quality Color LCD Display, coupled with stable streaming, secure hacking-free connection and crystal clear digital vision & sound
ECO mode
The monitor features an easy-to-use ECO mode that turns the screen off & on based on the sound from your baby's room, so you can sleep uninterrupted.
Video Monitor V24R - Inside the box:
• Parent Unit 2.4" Display,
• Camera Units,
• 2x Power Adapters, 
• Pre-installed Battery, 
• Mounting Set, 
• User Manual
Babysense 7 - Inside the box:
• Control Unit, 
• 2x Sensor Pads, 
• Control Unit Holder, 
• Hanging Hook, 
• User Manual
Model:
LCD Screen:
Frequency:
Pre-installed Battery:
Power Adapter:  
Output:
Length:
Height:
Width:
Shipping weight: